NEWS!! Eric and I are moving back to Riverton and I am soo excited. Living in the city is boring. I can't wait to get a horse. I am getting a new puppy in a couple weeks, I think I will name her Fleury, but it is not for sure yet. She will be my very first registered puppy!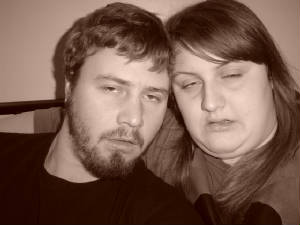 I don't think we should have kids......
I am finished school! Soon I will become a Registered Animal Health Technologist! I am going to try are get a job at Gimli Animal Hospital, but we will see. I really don't want to work at Hecla again. Eric finished his first year of school, but doesn't know if he is going to go back yet!